Custom Web Design Agency
Custom Web Design
A bespoke web design is a process of studying and understanding your business and then applying a proven strategy, user experience, design execution, programming, and marketing approach to create a successful online presence. Every component of your website is tailored to your company's objectives.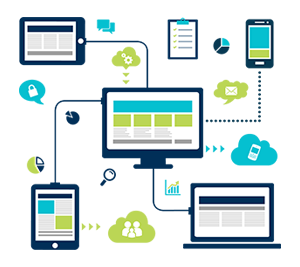 What are the Benefits of Custom Website Design for Your Company?
Your website is the backbone of your business. It acts as the primary point of contact for your customers and supports all of your company's digital marketing efforts. Your brand's services, unique value propositions, and essential convictions are communicated to online visitors through a responsive, bespoke eCommerce website design.
According to the eCommerce Foundation, 88% of UK shoppers conduct online research before making a purchase or visiting a local store. Online customers might quickly get irritated if their website does not have a professional custom design. This results in a higher bounce rate, a tarnished online reputation, and a low conversion rate.
In this crowded business landscape, a custom WordPress website design can be a vital differentiator for your company.
With a bespoke eCommerce site design, you can eliminate extraneous functionality and bloatware, which can minimize load times. Furthermore, no theme prevents you from customizing the look and functionality of a custom-designed website. As you can see, one of the most significant things you can do to enhance your promotion and marketing efforts is to create a unique web design with a "Wow" factor.
The SDS Softwares team works with businesses of different sizes and industries regularly. We have pinpointed the exact factors that determine whether a website is effective or not, and we can apply them to any company, no matter how big or small.