Web Design Agency
Static Web Design
A static website is the best way to start and introduce a business. It allows you to show and sell your products online in a traditional and simplest way.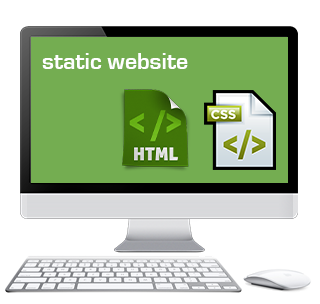 Static websites are easy to design and inexpensive to maintain that makes them ideal for small or medium scale companies. A static website is a non-moving webpage with fixed content, coded in HTML and the appearance is controlled by CSS which is posted to a web server. A static web design simply defines a web page, there is no CMS, no dynamic data, and the same information is available to the visitors at all times.
We offer cost-effective static web design solutions for clients who need smaller websites with a short lifespan and few content updates. Our web designers use latest tools and technologies to provide you a website with fast accessibility and platform compatibility. We create visually appealing, responsive, and, professional looking website for you. We will design as per your given specifications and requirements.