Web Development Agency
Custom Web Development
Selling products online requires a distinct approach and a specialized platform known as an e-commerce site. Regardless of the popularity of your offline store, in order to succeed in the online race, you need a website that not only looks appealing but also offers unique and attractive features. This is where we come in.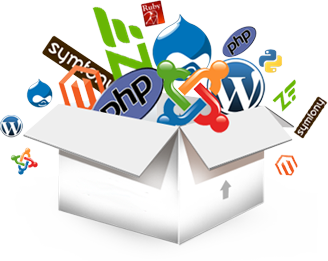 We are dedicated to developing tailored solutions that cater to your specific business requirements. With unparalleled expertise and years of experience in creating numerous e-commerce websites, we understand what it takes to drive sales and increase ROI. Our team utilizes responsive web design to ensure that your e-commerce website is optimized for desktop, mobile, and tablet shopping.
By adopting responsive design principles, we craft visually appealing and user-friendly websites that seamlessly adapt to different devices and screen sizes. This enhances the overall shopping experience for your customers, making it easier for them to browse and purchase your products or services.
With our extensive knowledge and skills in e-commerce development, we are confident in our ability to deliver an exceptional website that aligns with your business goals. We stay updated with the latest industry trends and technologies to provide you with a competitive edge in the online marketplace.
Partner with us for custom web development services that will set you apart from the competition and maximize your online success. Let us transform your vision into a captivating e-commerce platform that engages customers and drives conversions.