Web Design Agency
Dynamic Web Design
A dynamic website contains web pages that change dynamically based on user needs. It provides varied information each time the webpage loads. Dynamic websites are designed for various purposes, such as online databases, e-commerce, and online shopping.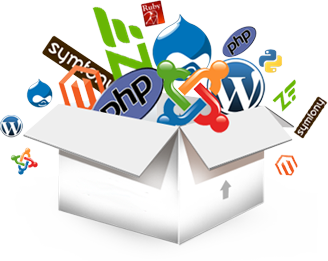 The webpages of a dynamic website can change according to user preferences, time, location, and other factors. Dynamic websites offer several benefits, including the ability to add images, videos, data, and information without requiring technical assistance. They are also SEO-friendly, allowing users and visitors to easily share website content on social media platforms like Facebook, Twitter, Instagram, LinkedIn, etc.
Dynamic websites are built using Content Management Systems (CMS), which enable regular changes and updates to the website content. Our team of professional designers is proficient in providing dynamic web design solutions tailored to the needs and preferences of our clients. We are experts in creating web designs using languages like PHP and ASP.NET. Our dynamic web designs not only help achieve good rankings but also effectively engage users, thereby significantly impacting businesses.