Web Development Agency
Magento Web Development
Magento is often the first platform that comes to mind when discussing e-commerce websites, thanks to its advanced features and versatility.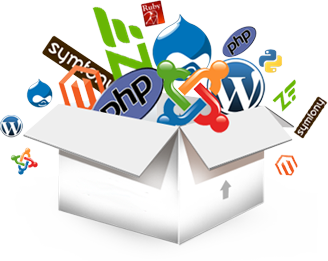 It is an open-source e-commerce platform that can be easily installed by anyone. Magento is a highly responsive and user-friendly platform, offering compatibility with tablets, smartphones, and other mobile devices. It combines a MySQL Database with a PHP script.
As an expert Magento development company, we provide highly customized services to help your online business grow quickly.
When starting an online business, establishing a strong online presence is crucial, and Magento offers the ideal solution with its advanced features, high performance, and versatility. This web development platform is easy for everyone to handle and maintain.
Magento provides complete flexibility for your site, thanks to its wide range of extensions that allow for easy and quick updates.
It is a highly responsive and user-friendly platform, ensuring optimal user experience across various devices. Additionally, it is SEO-friendly and offers a secure payment gateway. With its combination of a MySQL Database and a PHP script, Magento offers a robust foundation for your e-commerce website.
As an expert Magento web development company, we guarantee highly customized services tailored to your specific business needs. Our team of experts is available round the clock to provide you with the best support and maintenance.