Best SEO Company, #1 SEO Services in Birmingham
SEO is a wordplay that stands for Search Engine Optimization, which is the marketing technique to get organic, or un-paid, traffic from top searches. SEO is the ideal way to generate online leads and queries. With the help of SEO marketing, SEO agency optimizes the website, there are various factors that help website ranking on search engine results page (SERP ). A right SEO optimization campaign will create a right and quick impact of your business in terms of website keywords ranking and leads.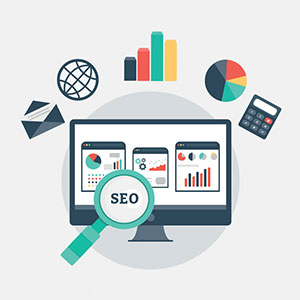 "To do this, search engines will crawl, different websites to better understand what the site is about. It is an online way of determining which sites is worthy to rank favorable for each query or keyphrase entered into its search engine".
As an SEO Company , we use various advanced SEO marketing strategies for quality link building like blogging, content marketing, article submission, press release, forum posting, guest posting and much more to improve your brand visibility. Our SEO experts have complete knowledge and experience to make your site rank higher in the Search Result. We give special attention on the website's stage in the growth process, how people are reacting to the website, keywords the business wants to rank for, the amount of competition for those keywords, whether or not the site is under any kind of Google penalty.
On-page optimization:
On-page search engine optimization is the practice of optimizing individual web pages we give extra special attentiveness to rank higher target, long-tail keywords, internal linking, optimized meta tag, title tag, and earn more relevant traffic in search engines. our professionals will manage your entire On-page SEO efficiently with advanced techniques, strategies and a great experience.
Off-page optimization:
Off-page Search Engine Optimization "also called off-site SEO" refers to actions taken outside of your website to impact your rankings within search engine results pages (SERPs). Our services include link building, forum posting, guest posting, article submission, blogs, press release, content marketing and many other necessary things for online reputation management.